Do you feel less attractive and confident due to an aging, wrinkled, or fatty neck? Dr. Tseng can help you restore a sculpted, youthful look to your neck and jawline with a custom neck lift. We can help you remove excess skin, fat, and tissue, smooth out vertical neck bands, and enhance your skin quality with a regenerative skin rejuvenation treatment.
What is a neck lift?
A neck lift, when under the care of Dr. Tseng, is a customized surgery and often includes a combination of surgical and non-surgical treatments. Your custom neck rejuvenation may include:
Surgery to remove excess skin, fat, and tissue and restore a firm, youthful look to the neck and jawline
Surgery to smooth vertical banding
Non-surgical skin tightening treatment with RF technology
Removing a double chin with one of our advanced fat reduction, along with skin tightening procedures
Skin restoring regenerative treatments, such as light therapy, RF, and ultrasound
Do I need a surgical neck lift?
Your unique condition must be evaluated in a private consultation to determine the best approach for your neck rejuvenation. Dr. Tseng has equipped his clinic with the world's most effective aesthetic systems and innovations. When your neck lift requires only a non-surgical treatment or combination of treatments, we will openly and honestly inform you of your options, which include:
Exilis Ultra: Our advanced skin tightening and fat removal device, Exilis Ultra, can restore the appearance of a saggy neck without the need for surgery. The system delivers a combination of RF and ultrasound energy to rejuvenate aging neck skin and tissue and trigger natural collagen production while removing excess fat.
FaceTite: FaceTite is a groundbreaking facial rejuvenation system that can restore a more youthful neck appearance without a scalpel, stitches, or a long recovery time. The device emits minimally invasive RF technology that melts excess fat and tightens skin.
Vectra Imaging
"Try on" your procedure with
Vectra Imaging
Dr. Tseng is committed to the highest level of patient satisfaction with the results of a procedure. With the Vectra imaging system, a 3D model of your face, breasts, or body allows you to see, with clarity, how a procedure will appear – on you. The Vectra Imaging system allows for a higher level of precision in planning a procedure for a result that reflects your desires.
Learn More about Vectra Imaging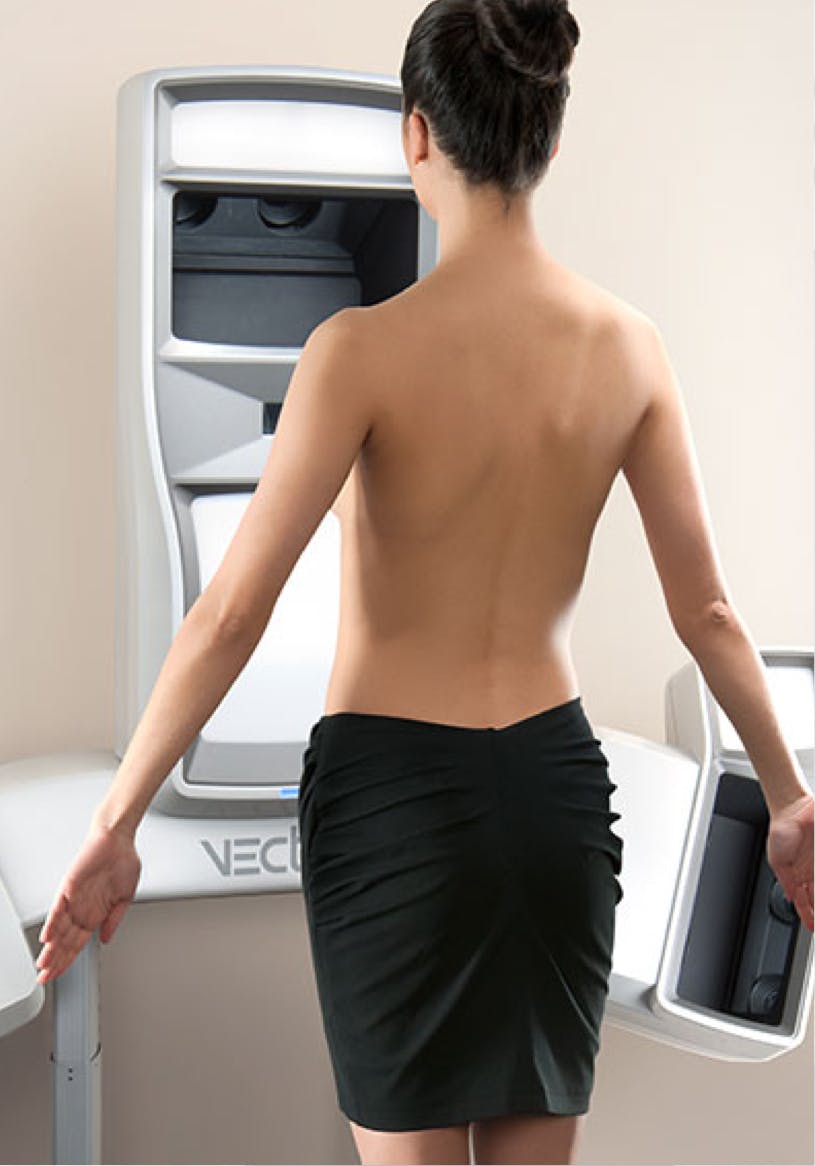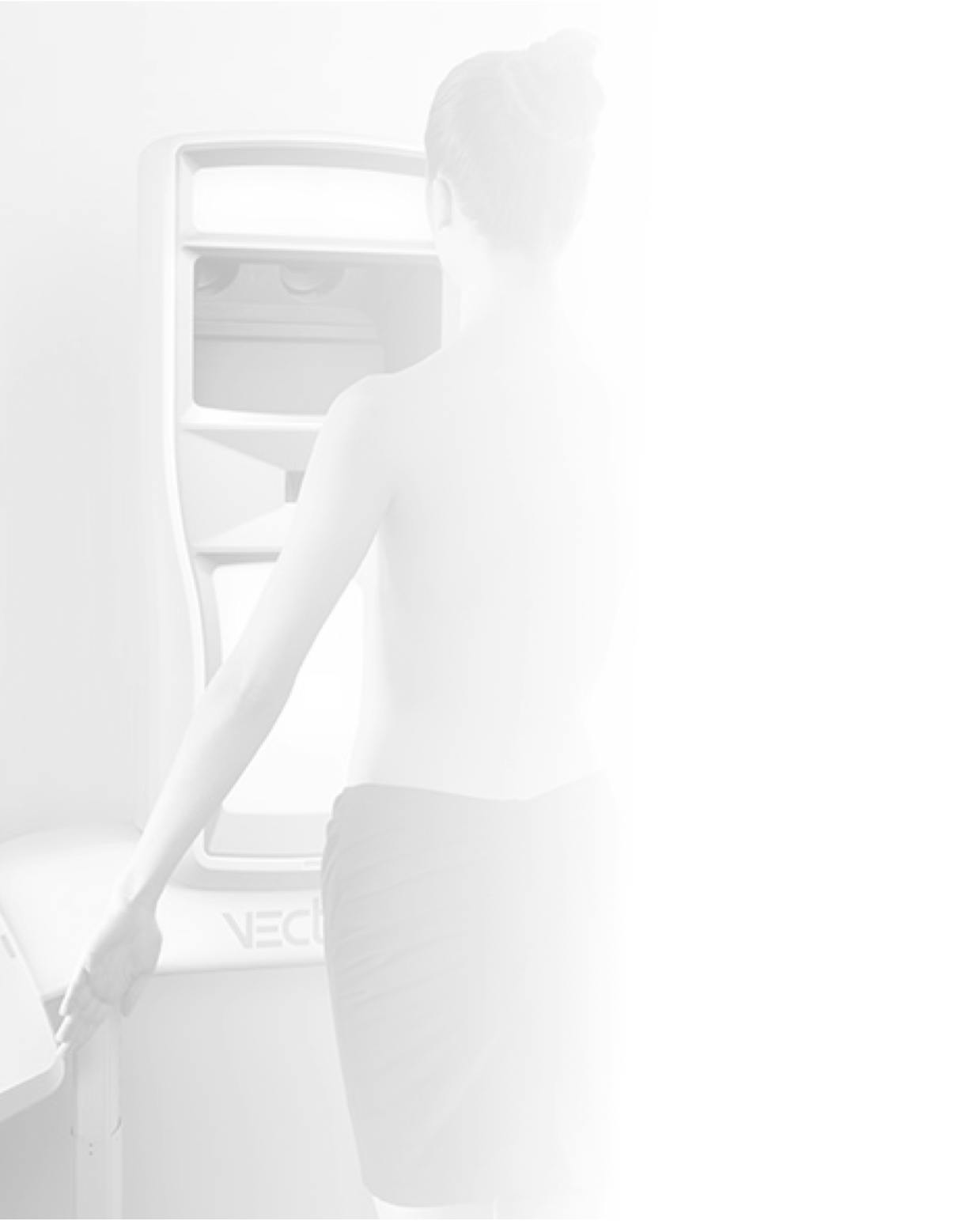 How long is the recovery after a surgical neck lift?
After a surgical neck lift, you will need several weeks to fully recover, but usually only one week off work or other activities. Dr. Tseng is committed to ensuring every patient heals as quickly as possible and may recommend wellness treatments to help speed your recovery. We will closely monitor your progress and will see you several times in follow-up appointments. You will have prescribed medications to take on a specific schedule and full aftercare instructions. It is normal to experience some swelling and bruising in the early stages of recovery.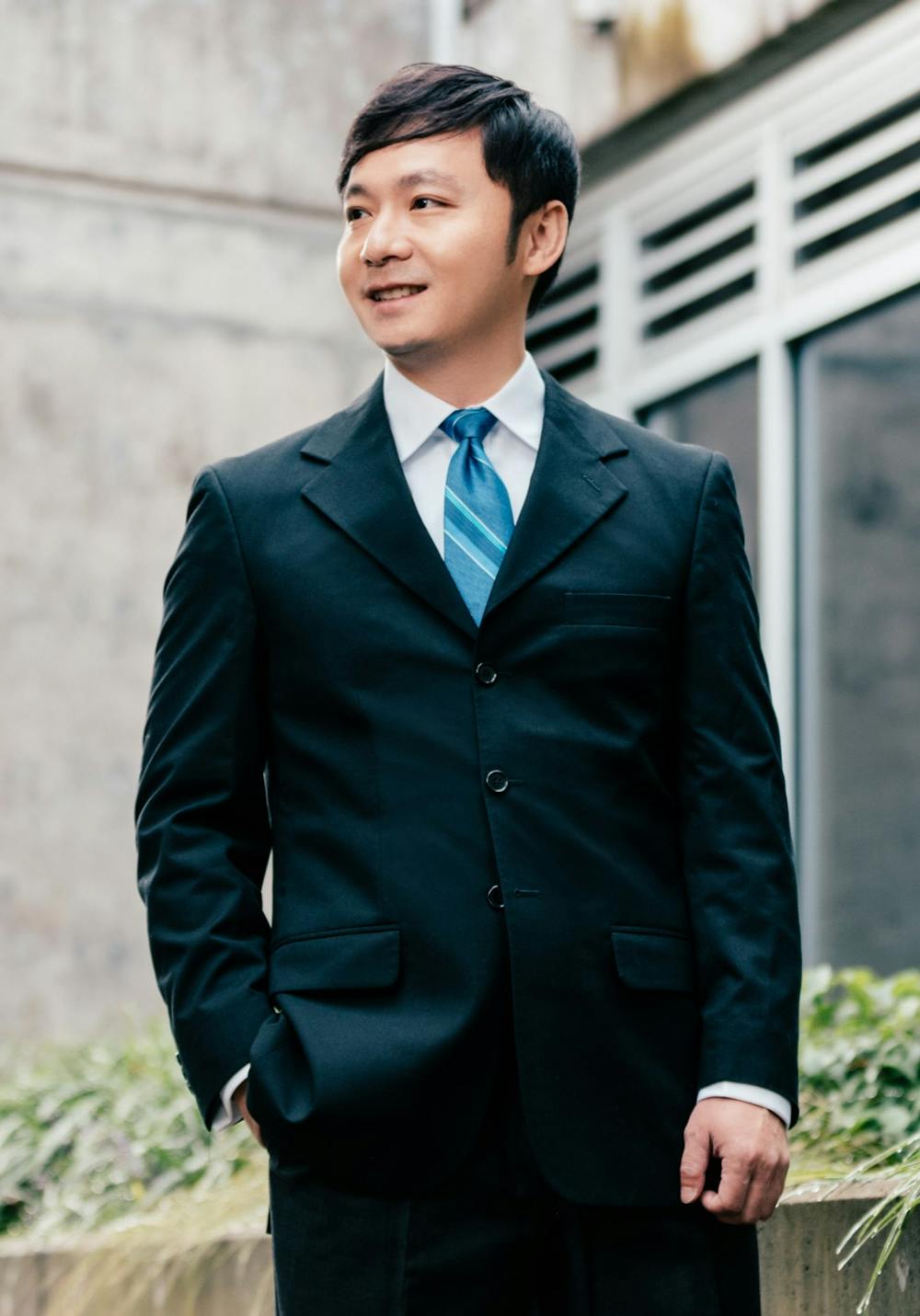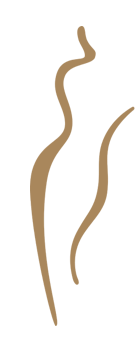 Why choose Dr. Mark Tseng for a neck lift?
Dr. Tseng believes his patients should have access to the latest innovations in aesthetic technology as an alternative to a surgical neck lift. However, in cases of significant skin sagging and excess tissue and fat, it is likely that surgery will be required. Dr. Tseng is known for his artistry, experience, and beautiful results. He never rushes a procedure and employs a meticulous approach in neck rejuvenation surgery. You can expect honesty, integrity, and remarkably natural results when under the care of Dr. Tseng, who is among the most experienced plastic surgeons in the Kirkland area and beyond.