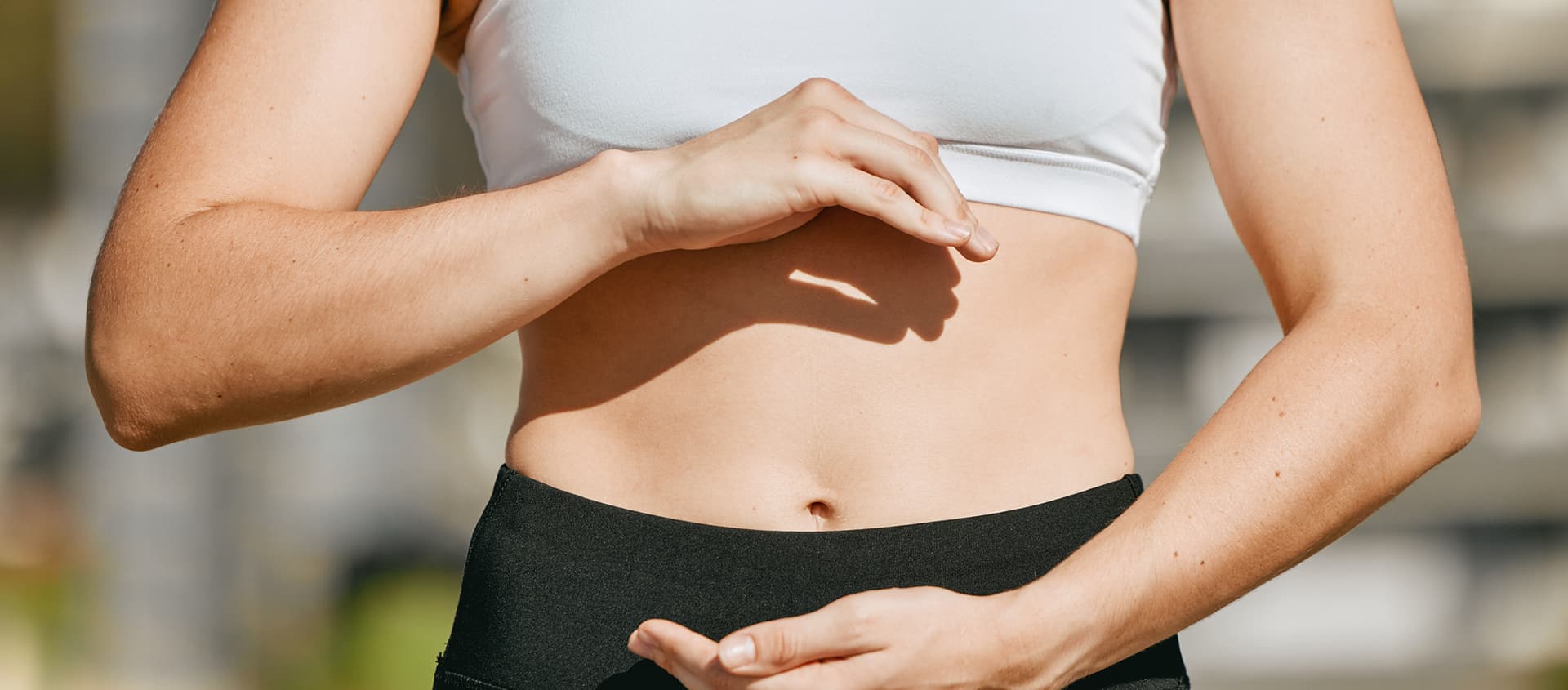 Tummy Tuck (Abdominoplasty Surgery)
by Dr. Mark Tseng at Tseng Plastic Surgery in Bellevue & Kirkland
If you've been working hard to tone and strengthen your core but are still grappling with the discomfort and dissatisfaction of a protruding midsection. From countless stomach crunches to experimenting with various "belly fat" burning strategies, you've explored every avenue.
Fortunately, there's a solution that can address the issue of loose abdominal tissue and skin, and we are ready to help guide you through the process. Dr. Mark Tseng, a leading expert at Tseng Plastic Surgery, with offices in both Kirkland and Bellevue, WA, specializes in the transformative tummy tuck procedure that can effectively tighten the abdominal muscles and skin, resulting in a smoother, more refined appearance.
The Tummy Tuck is widely recognized as being among the most rewarding aesthetic procedures available. Achieving a significantly more youthful, healthy appearance in the abdominal area is consistently accomplished through a tummy tuck performed by Dr. Mark Tseng at Tseng Plastic Surgery in Bellevue and Kirkland. Recovery is typically swift, accompanied by minimal discomfort, allowing you to swiftly resume your daily activities. Dr. Tseng, a board-certified plastic surgeon, excels in performing comprehensive tummy tuck procedures, leveraging his expertise, experience, and track record of success. He is a highly sought-after medical professional, dedicated to helping patients eliminate excess abdominal volume and achieve the flat, firm abdomen they've been looking for.
Understanding a Tummy Tuck
An abdominoplasty, or tummy tuck, involves the removal of excess skin and tissue that lead to abdominal bulging and sagging. The result is a more toned, firmer midsection, offering patients a rejuvenated and contoured appearance.
The traditional tummy tuck procedure focuses on removing excess fatty tissue and skin, along with repositioning the belly button for improved aesthetics. This approach provides vital reinforcement for the abdominal wall by tightening the midline tissue, addressing pseudo-herniation, and resulting in a noticeable enhancement of the abdomen's appearance, often accompanied by a reduction in waist size.
Dr. Mark Tseng's expertise spans various tummy tuck techniques tailored to individual needs. The most commonly performed type is the traditional tummy tuck, typically carried out under general anesthesia. This approach involves substantial incisions extending from the hips to the stomach. Dr. Tseng's skill allows for removing excess skin and the tightening of underlying muscles, achieving remarkable results.
The Tummy Tuck Procedure's History
Originating from medical necessity, abdominoplasty was initially employed to address issues such as protruding belly buttons and umbilical hernias. Over time, it became evident that the procedure not only improved medical conditions but also provided significant aesthetic benefits.
The first "dermolipectomy" procedures were done in the 1890s, leading to immediate body contour improvements. The procedure's success led to its popularity in the U.S., culminating in the very first tummy tuck being performed in Maryland in 1899. Over time, the procedure evolved into a cosmetic solution, with tummy tucks addressing loose abdominal tissue and skin.
Tips For Day Of Surgery And Scheduling:
You will need a trusted friend or family member to drive you home after surgery.
Loose-fitting clothing is recommended for post-surgery comfort.
Plan surgery around your schedule, avoiding significant events.
Inform colleagues about your upcoming procedure.
Consider potential extended stays if traveling from afar.
Contact Tseng Plastic Surgery For a Tummy Tuck
For the desired tummy tuck transformation, contact Tseng Plastic Surgery today! Schedule a consultation with Dr. Mark Tseng by calling . You can also connect with us online through our website or chat feature. We're here to help you achieve your desired transformation and live your best life with newfound confidence.