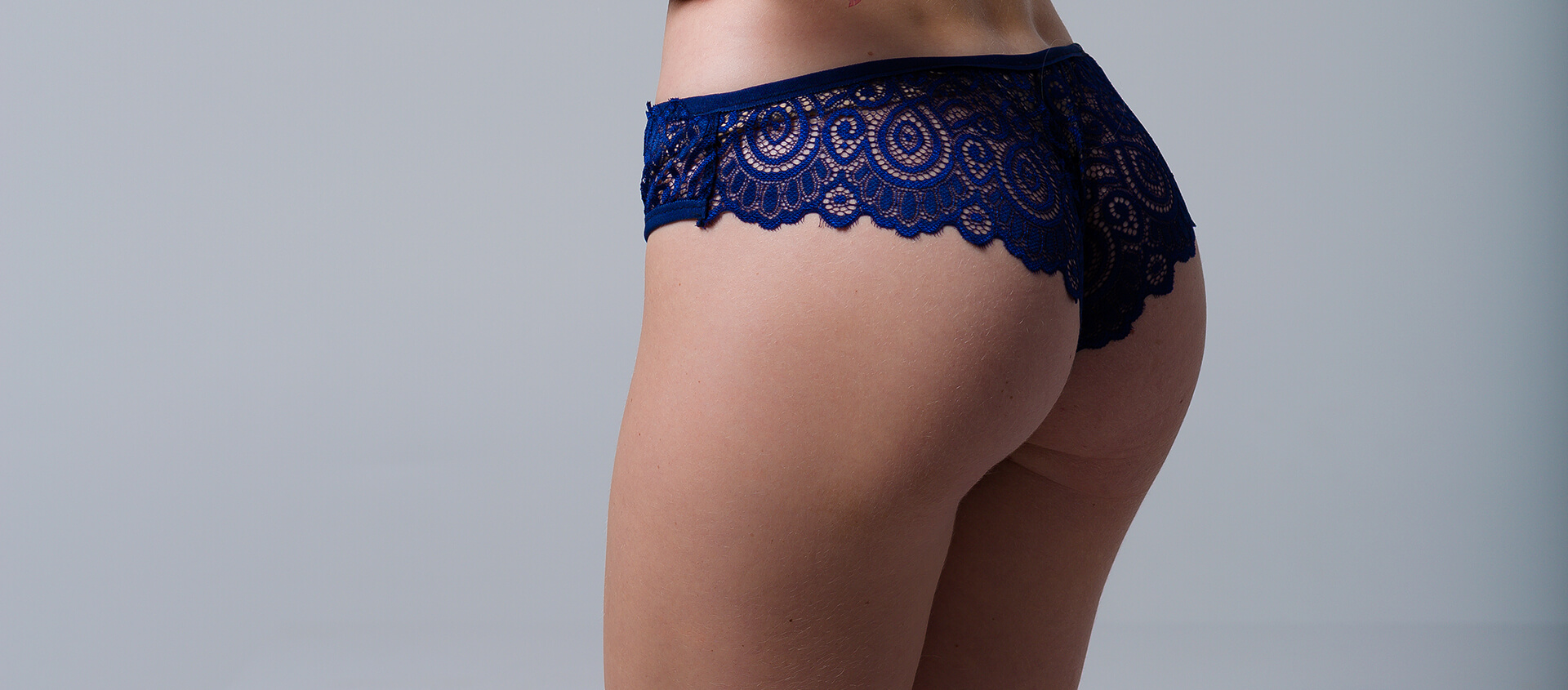 Confidently flaunt your curves with Brazilian butt enhancement or implants in Kirkland, WA
For many women, their ideal butt is shapely, and perky, complementing their curves, and fills out jeans and other garments attractively. Yet, that ideal is frequently elusive due to pure and simple genetics, or due to changes over time with how fat is distributed. Mark H. Tseng, M.D. Plastic & Aesthetics, recognizes that everybody is different. Those differences demand options. Dr. Tseng offers two alternatives for butt enhancement in Kirkland, WA and Auburn, WA:
Brazilian Butt Lift (BBL)
Buttock implants
After a thorough, complimentary consultation with Dr. Tseng, you will be well on your way to defining your beauty and amplifying your confidence.
BBL may be right for you if …
Removing fat from a stubborn pocket that you would like to reduce (such as the lower back, hips, and belly)
Purifying that fat in a centrifuge – so, only superior fat cells are isolated to be "transferred" to the gluteus muscle for augmentation
Transferring or grafting the purified fat cells as small injections made across your backside
Results are noticeable immediately; however, it can take months for final results to be realized as a percentage of fat is reabsorbed by the body.
Dr. Tseng's patients appreciate that their enhanced contours look and feel natural. And, since the fat is "autologous" (comes from your own body), the risk of side effects are minimized or eliminated; for instance, the potential for your body to "reject" a synthetic material is avoided since autologous fat isn't recognized as a "foreign" substance.
Implants may be right for you if …
Do you desire a potentially dramatic boost to your butt? Are you looking for immediate and predictable results? Do you prioritize sustained results, regardless of how your weight may fluctuate? If your answer is "yes" to these questions, Dr. Tseng may recommend silicone implants. A glimpse into treatment includes:
The treatment areas are accessed via small incisions, which are strategically and precisely placed in natural creases. So, scars are well-camouflaged
Implants are inserted in or above gluteal muscles, with the exact placement dependent on factors such as the degree of augmentation required, and body type.
Incisions are closed, and instructions for post-surgical healing are followed.
For more information on your options, as well as considerations such as anesthesia and recovery, schedule a consultation with Dr. Tseng.